Timesheets Digital Signature
Get your reports signed in the platform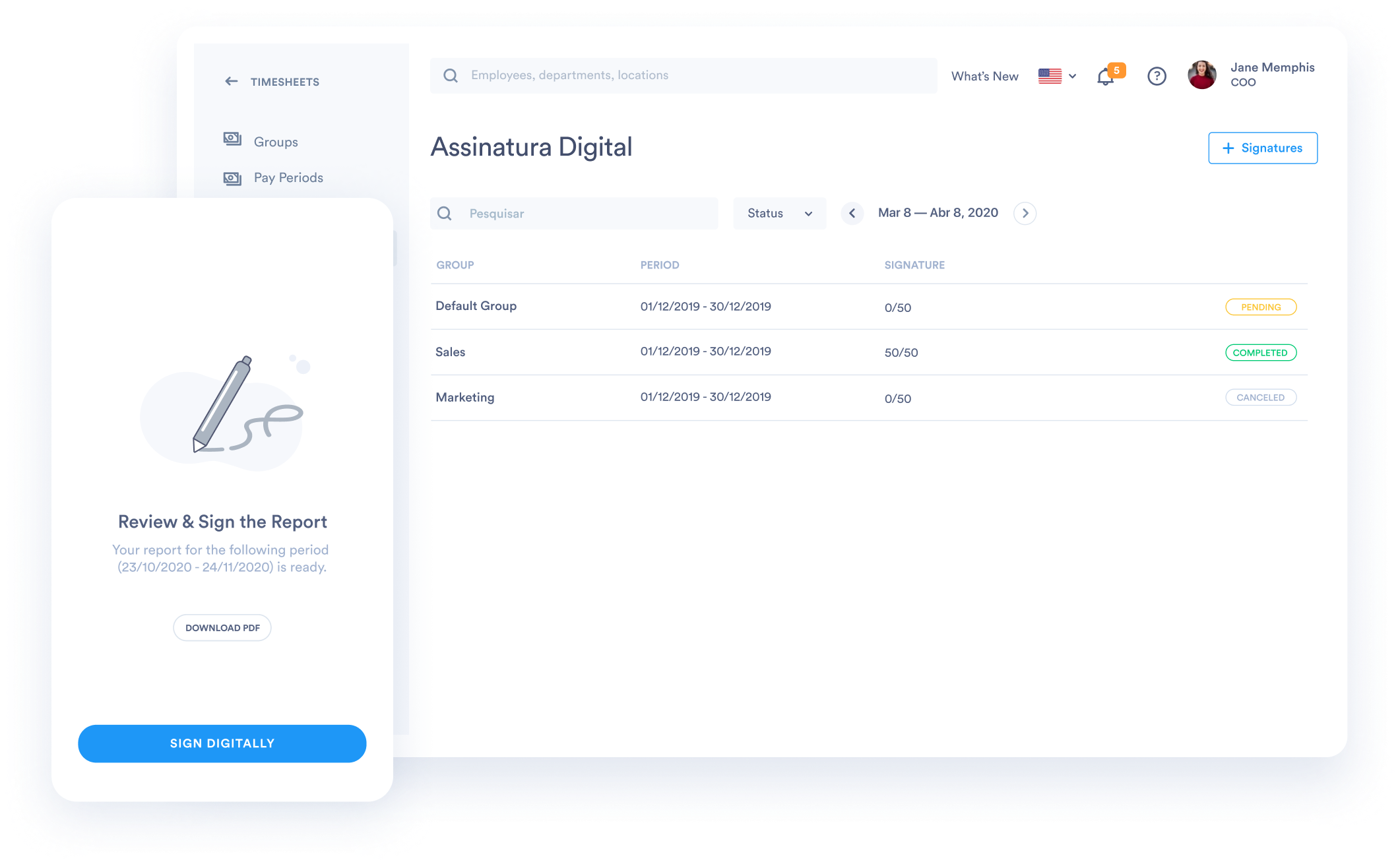 Submit a digital signature request for your employees
During the payroll preparation, it's necessary for employees to sign their timesheets.
With Day.io the manager may send a signature request to their employees via email or mobile device.
Digital Signature Solution per group
Day.io understands the needs of large organizations and different pay periods. The managers are able to send different signature requests to different employee groups in different times of the month.
Track the status of the online digital signature request
With the Day.io platform, you're able to see who has already signed the reports and who's report is still in review. Send a reminder for those who haven't signed yet.
Export the signed reports
Once the employees have signed the reports, the manager is able to export them in PDF  individually or for the whole group. Save on Ink & paper while helping the environment and start using the digital signatures
Prices start just at $89/mo
Join our thousands of happy customers who manage their team with Oitchau.