Time Clock App with Facial Recognition
& Voice Commands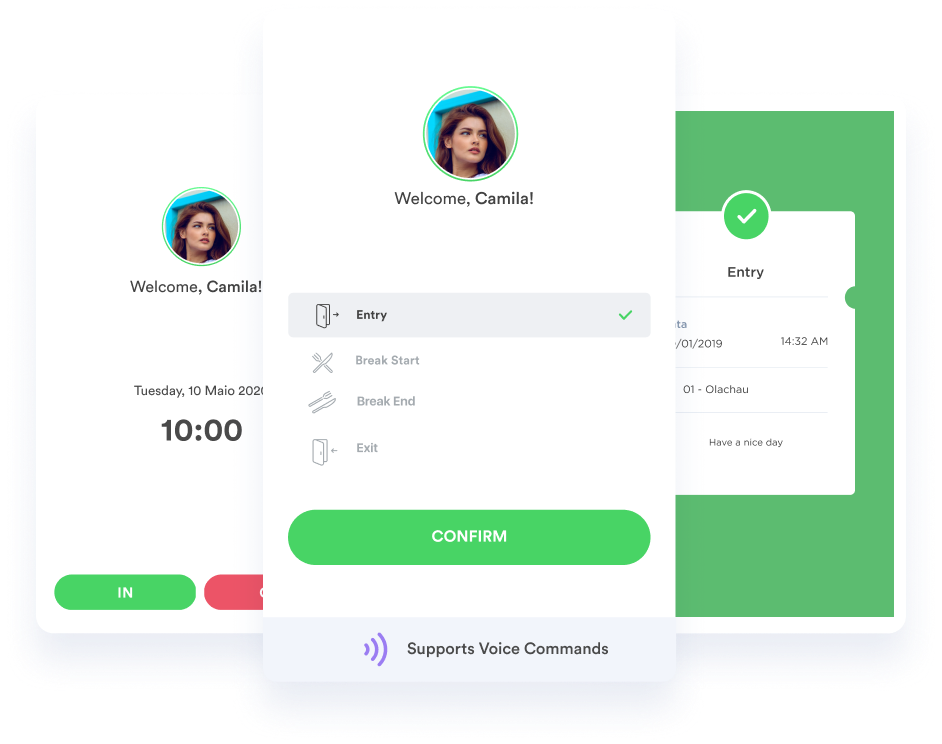 Validation via Facial Recognition
Our technology allows for Facial recognition (1:N) on our tablet App at a record speed of 0.3 seconds. Your employees will love using it every day, as it's simple and there is no need to wait in line every day.
The platform works offline – so in any case you'll be able to collect the data, and once the connection is established all the information is sent to the cloud
Touchless Clock In Clock Out app
Activating the 'touchless' option in order to clock in your employees will be able to use Voice Commands. With a few words, the employee can easily clock in without having touch the device. This allows you to maintain a high standard of hygiene especially in the times of COVID-19.
Real Time Syncronization on our Online Time Clock
Day.io platform is synchronizing between all devices in real-time.
The punches which are done on the tablet are transferred to the cloud and available for the supervisor to view across all the platforms.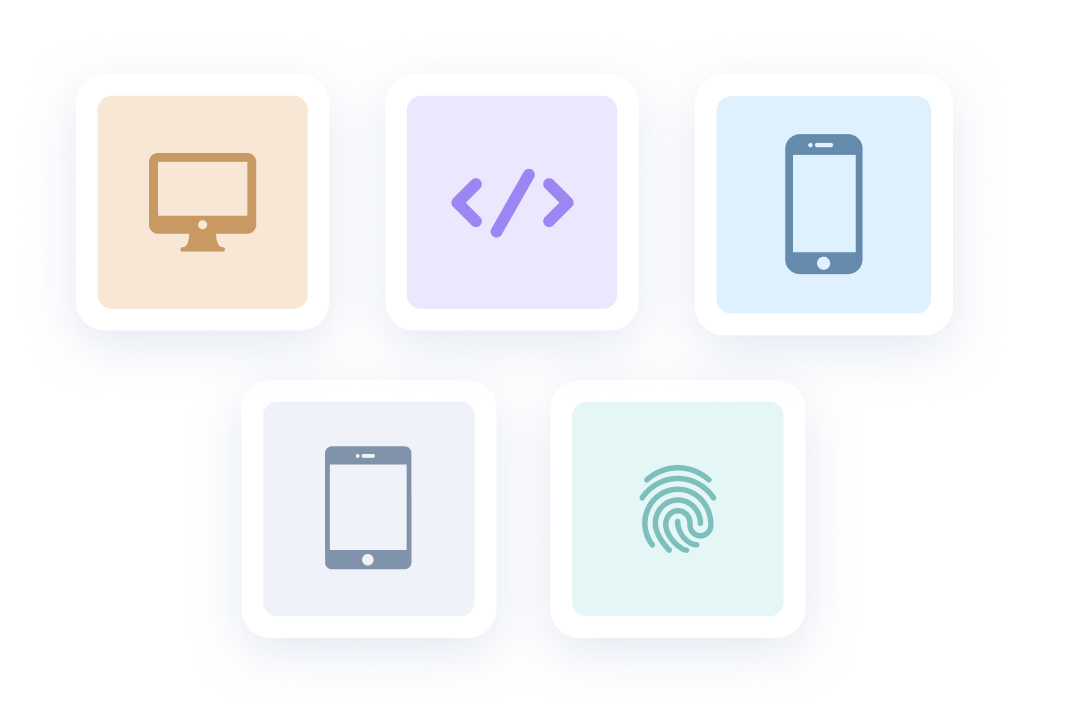 Frequently Asked Questions
Do you provide the tablet for your employee Time Clock?
No we just provide the software which is available on iOS & Android
How long does it take to punch in or out?
Takes 15 seconds to go through the whole process.
What kind of tablet do you recommend?
While our applications work on most devices we recommend the tablet to be 64bit with a front camera of 5 Mega. Samsung Tb A8 is a good example. It's also important for the tablet to have access to Wifi

Android 5.0 or higher
iPad iOS 11 or higher
prices start just at $89/mo
Join our thousands of happy customers who manage their team with Day.io