Struggling with time management?
Introducing Day AI: understand how your team's time is spent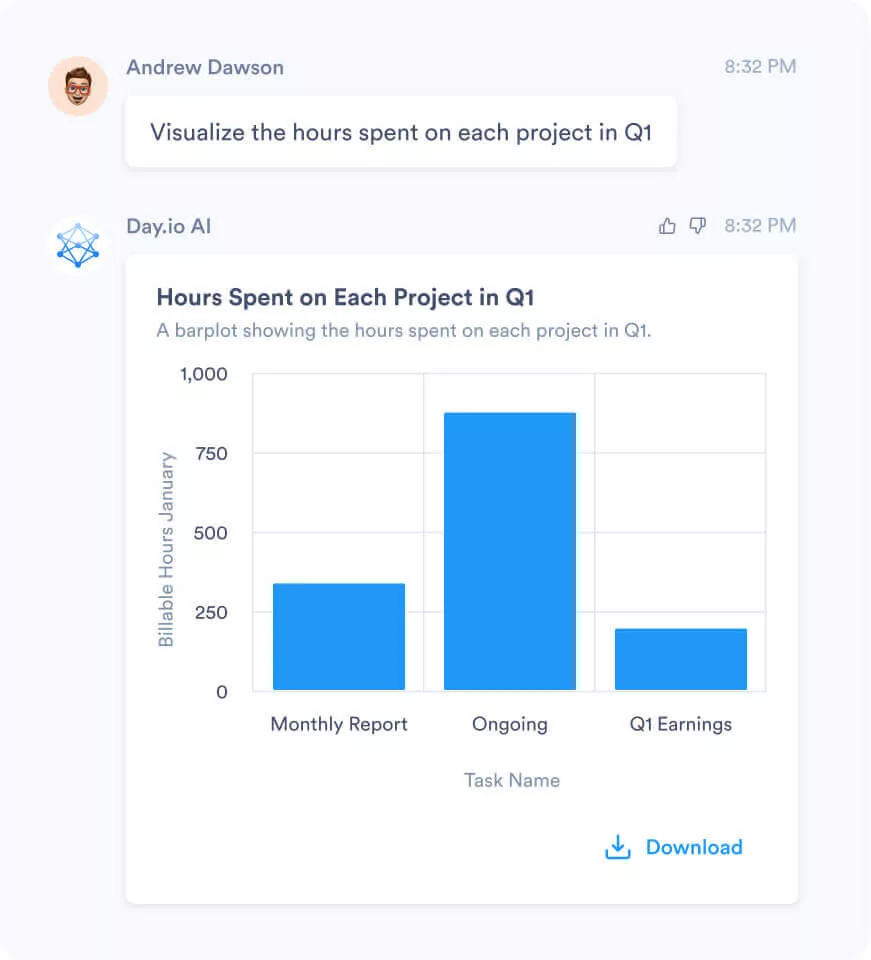 How can AI power your most important resource?
300K professionals around the world manage their time with the best rated timekeeping software
4.7 of 5 rating, based on 2,000+ reviews.
300K
Professional workers worldwide
576M hours
Time tracked & managed in 2022
Start tracking time with Day.io
Boost your productivity and take control of your workday today.