Don't waste your time. Track it.
Manage schedules, generate invoices, and analyze productivity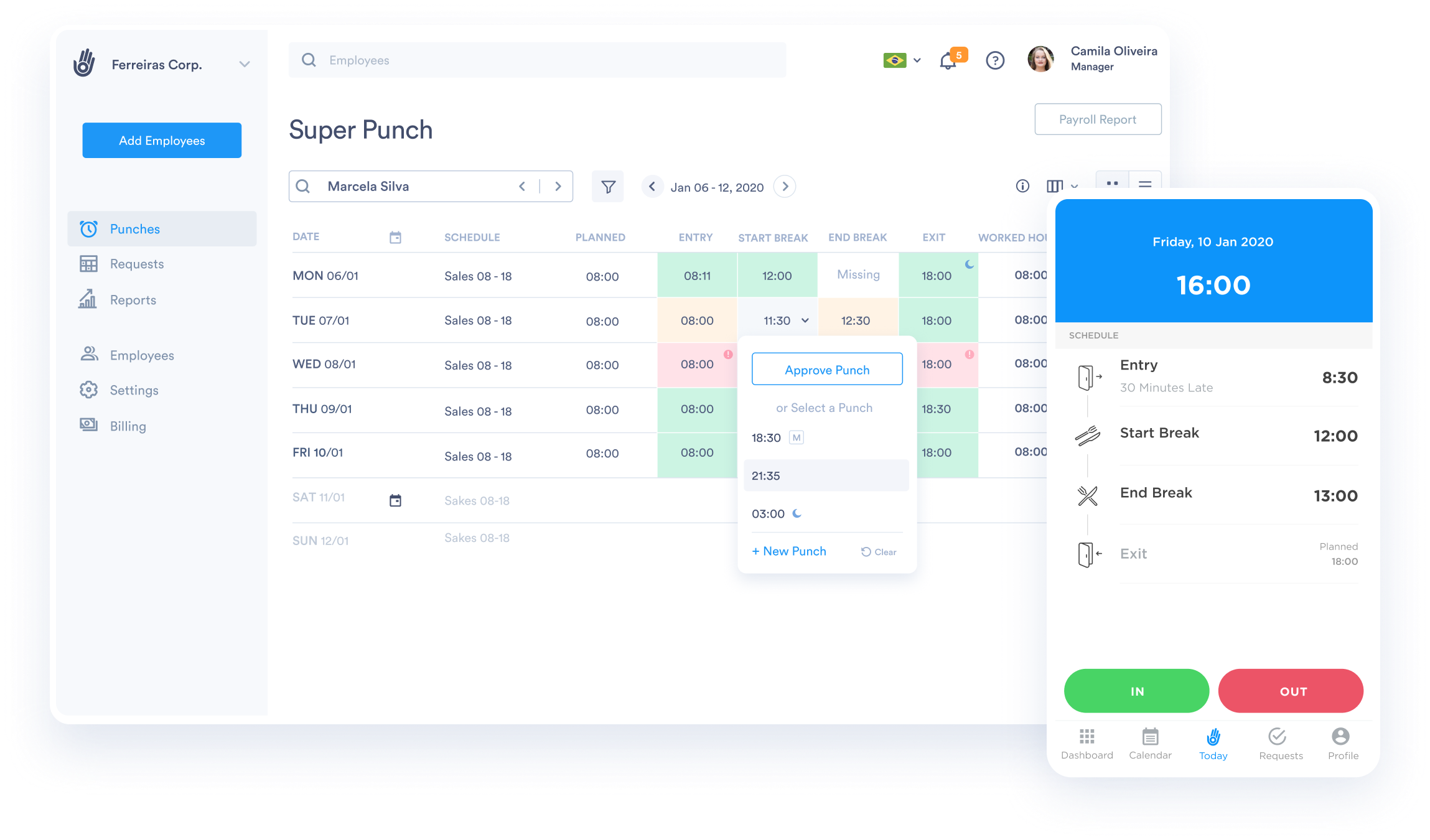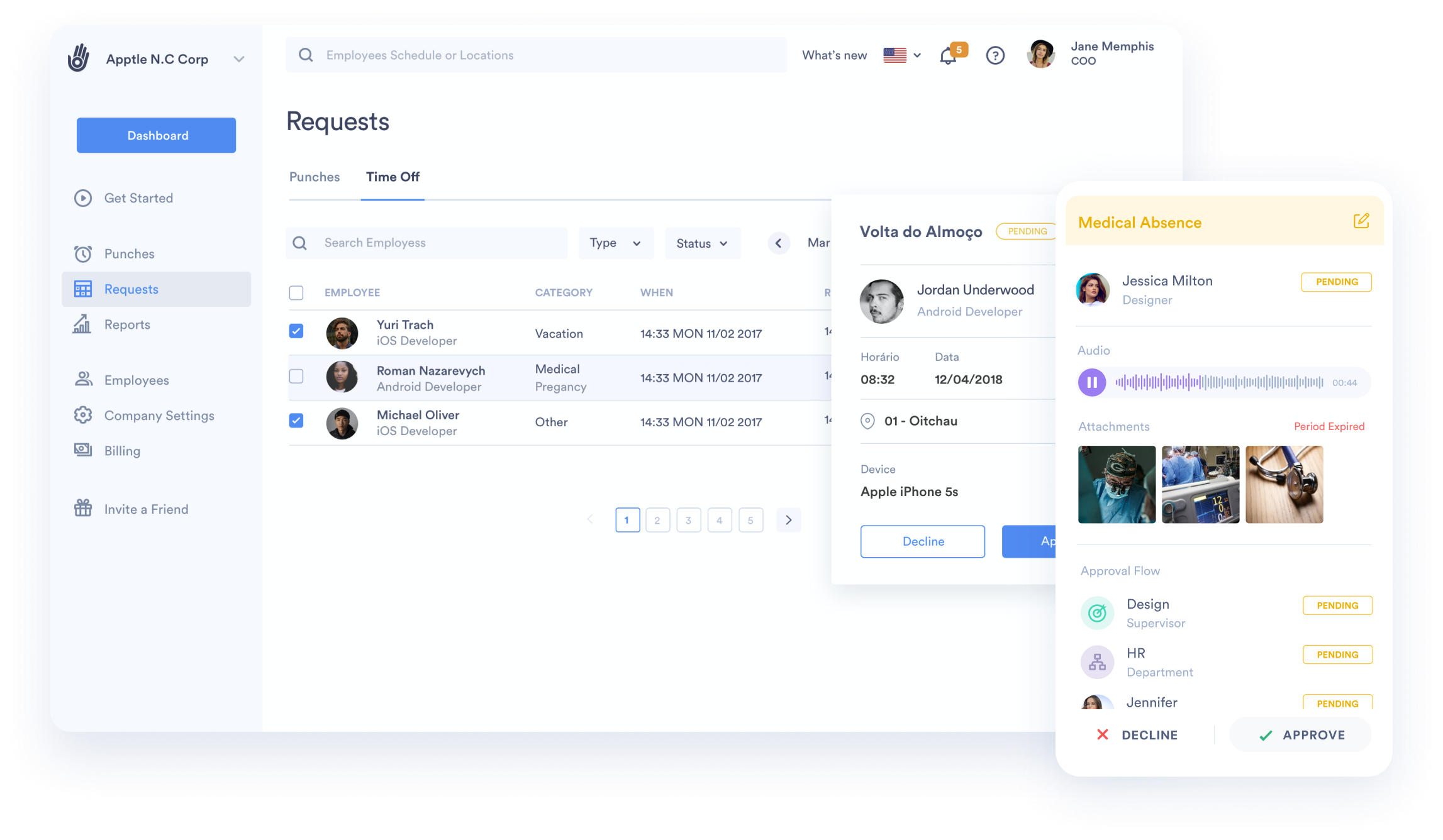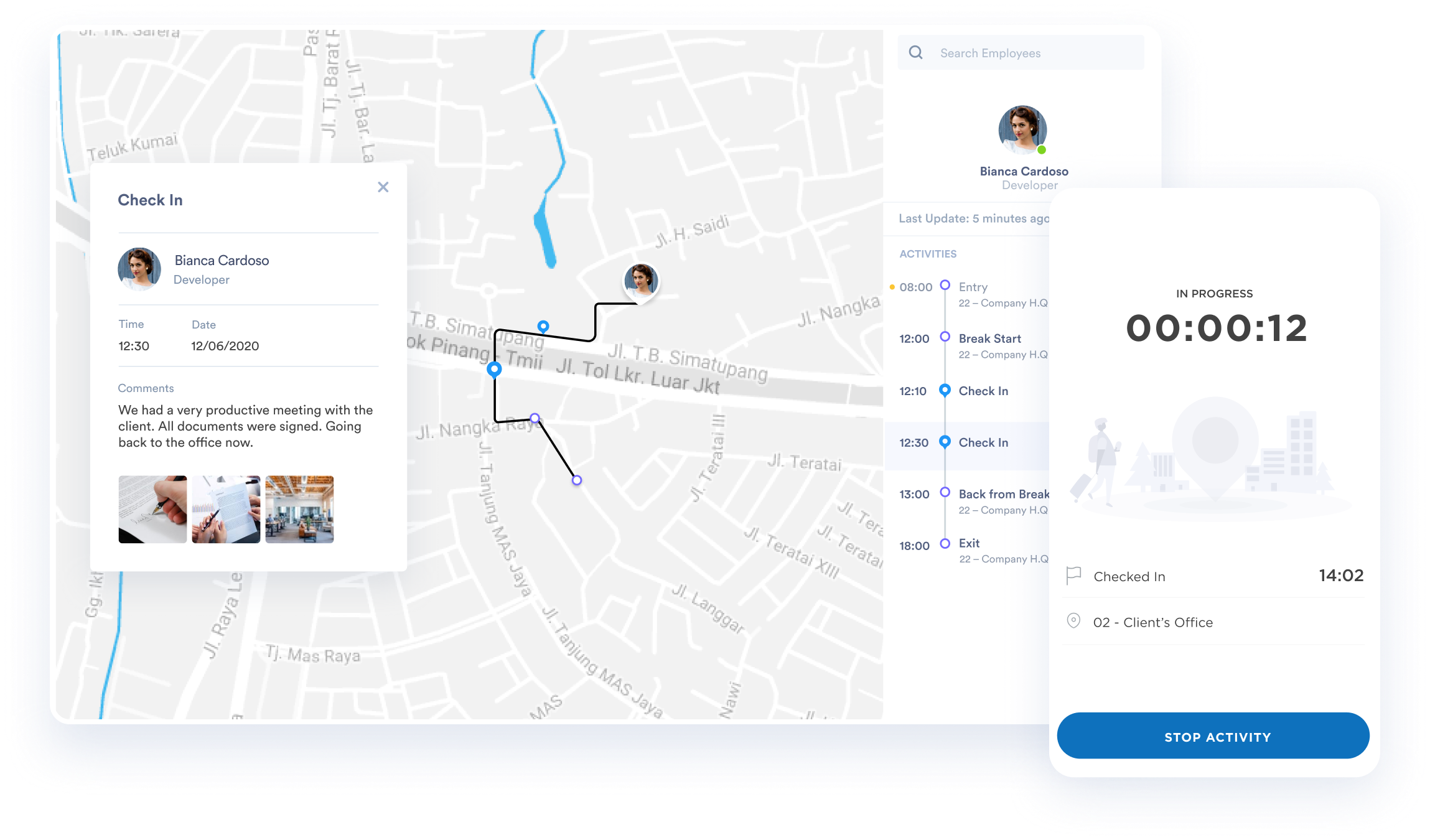 Analyze project costs with detailed, flexible reporting
Multi-level projects with individual tasks and milestones
Employee-specific billing rates and totals to estimate budgets
Real-time tracking of project progress

Save time scheduling with integrated templates
Daily or weekly schedules that you can quickly assign to employees in any department
Tolerance limits for late arrivals and early exits
Receive real-time notification of any excess hours

Create peace of mind with anti-fraud protection
Facial recognition software to confirm identity
Sim card verification to limit devices
Date and time protection to prevent tampering
Location capabilities via GPS, WiFi, or Bluetooth
Continued protection even when offline


Control your overhead
Avoid ballooning costs by receiving instant notifications of excess hours

Simplify your payroll
Drastically reduce how long it takes to prepare invoices and timesheets

Expand your office
Allow employees to clock in and provide instant updates from anywhere in the world
With a per-employee model, Day.io can work for any enterprise - big or small!
Flexible pricing solutions for your business needs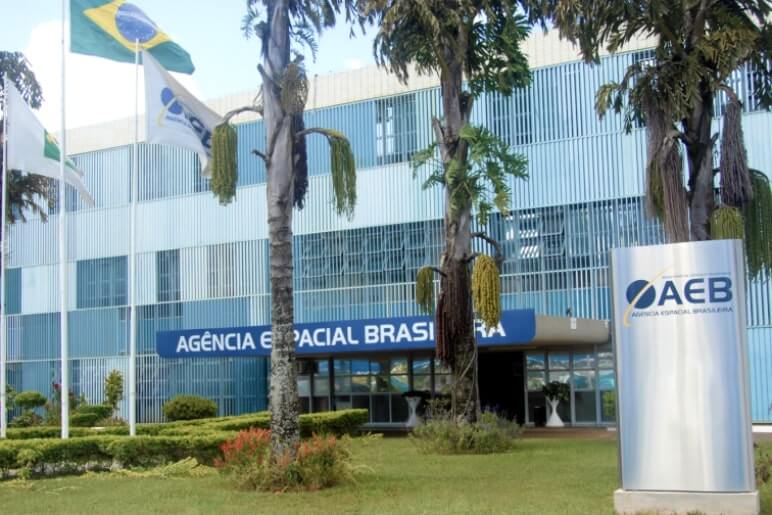 "All the information is now available in real-time, implementation was very easy"


Wando Wellinton P. de Sá
HR Coordinator - Brazilian Space Agency
Seamless integration with your favorite tools
Don't waste any more time. Start tracking now!
Join the community of over 300,000 Day.io users, and solve your time tracking problems today.